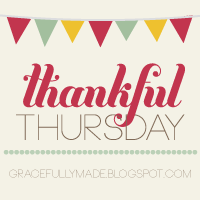 . . .
| Thursday |
I'm happy today is Thursday, because that makes tomorrow is friday & i have friday off of work!
Do you know what that means? I CAN FINISH MY CHRISTMAS SHOPPING.
| Peace Come Over You by: The Rocket Summer |
This song is just absolutely breathtaking. The first time i heard it, which seams like forever ago, i cried and cried and cried and was so thankful that Bryce was able to completely paint the picture of my heart.
I was shuffling through my ipod yesterday morning and this song came on...and it resonated with me...for the Sandy Hook tragedy. Honestly, it resonates with anyone who has experienced any sort of pain within their lives.
So take the 4:42 minutes and listen to it, you won't regret it i promise.

| 30 Rock |
This show makes me so happy. I've watched all 6 seasons on Netflix at least 5 times (yes every episode included). Every single thing about this show makes me laugh until i have tears in my eyes...it is absolutely brilliant. If you don't watch it, get on it! :)
| To not be sick |
Being sick this past weekend (the first time in a long time) really opened my eyes. I think of the men and women who are sick daily with different things and that is their lives. What beautifully strong and courageous people who don't complain and take life as it comes each day, YOU are an inspiration.
| Books |
I love books. I LOVE books. In the last year i've probably read close to thirty, and in 2013 i really want to keep count of how many i actually go through. There is something to be said about losing yourself in the story of another and becoming connected with these characters. <3
. . .
What are you thankful for today?
See y'all tomorrow for Frankly Friday!!